Welcome to BDJ Teens' Page!
Teen Minyan is a youth minyan for teens in grades 7-12, that meets on Shabbat & Yom Tov mornings at 9:30 AM in the Projection Room, completely led by teens! The goal of Teen Minyan is to instill fluency & comfort in all elements of Shabbat davening, and inspire out teens to feel connected to & invested in the davening. Sign up for leining here!
Sponsor a teen Kiddush here! ($150)
Additional Programming for Girls in Teen Minyan:
Teen Girls' Coffee Club: Teen girls are invited to bond, nosh & have meaningful conversations with Leila Balter & Neima Fax at 9:30 AM in the Conference Room, before joining Teen Minyan at 10:15 AM. See schedule below.
Teen Girls' Tefillah (TGT): Select Shabbatot, the teen girls fully lead an all-girls' service at 9:30 AM int the Beit Midrash, while the boys daven in the Projection Room. We will all reconvene for kiddush after davening. See schedule below.
Upcoming Events
January 4 - Coffee Club
January 11 - Teen Girls' Tefillah
February 15 - Coffee Club
February 29 - Coffee Club
March 14 - Teen Girls' Tefillah
March 28 - Teen Takeover, Jam Session
Teen Minyan Director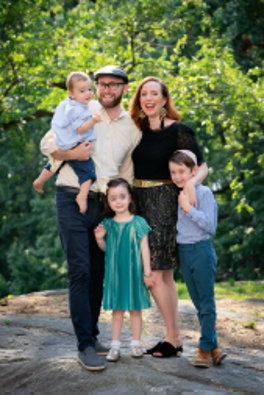 Dov Rosenblatt is a professional musician, leading the bands Blue Fringe and Distant Cousins. He has composed music for television and film, and created music education programs for adults and kids, including at Shalhevet, Pressman and Kehillat Maarav. He previously led BDJ's teen minyan from 2015-2018, inspiring our kids to love davening and empowering them with self-confidence. It was beshert that just as we were looking for a new director, Dov was eager and excited to step back in​​​​​. He and his wife Aura have 3 kids, Kol, Nava and Shlomo, who make extremely cute mascots at Teen Minyan Kiddush. Dov can be reached at teens@bnaidavid.com.
Mon, July 13 2020
21 Tammuz 5780
Mon, July 13 2020 21 Tammuz 5780