High Holidays
We look forward to an inspiring High Holidays 5784/2023! Below you will find resources and calendar information.
View all holiday zmanim here.
Elul Checklist
Membership & High Holiday Seats
Have you renewed your membership yet and signed up for high holiday seats? If not, you can do so here.
We are no longer assigning seats for Rosh Hashana and Yom Kippur 5784. If you would like to join us, you may still sign up on the form and we will add you to our walk-in list.
Yom Kippur
Yom Kippur Memorial Book
Have you submitted names for your loved ones for our annual Yom Kippur Memorial Book? If not, you can do so here. The deadline has passed for 5784.
Yom Kippur Appeal
Yom Kippur is the culmination of another year of study, prayer & meaningful social & chessed activity at BDJ. It is the day for increasing our commitment to the shul that has made all of this possible & ensuring that we will be strong in the year ahead. We thank you in advance for your generosity & support of our BDJ community.
Sukkot
Lulav and Etrog
Have you ordered arba minim yet? If not, lulav and etrog sets are available at the Sukkah Store - 10% of all orders go directly to BDJ, when you use promo code BnaiDavid. You can order directly here or view further details here.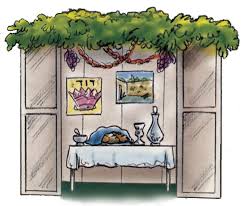 Building your Sukkah
Need help putting your sukkah together? ETTA Youth Board can have volunteers come build your Sukkah! $100 for first hour, $75 for every additional hour. All proceeds go toward ETTA Youth Board events. Reserve your spot by contacting eybsb2023@gmail.com. See info here.
Sukkot Meals
If you are interested in hosting or being a guest for Sukkot meals, please email membership@bnaidavid.com.
High Holiday Resources
Machzor Minute: Get some Elul inspiration from our very own Rav Yosef and Rav David.
Halacha How Tos: View Halacha How To's for Rosh Hashanah, Yom Kippur and Sukkot here.
Relaxed Parking: Thank you to the OU for arranging relaxed parking restrictions over the high holidays. The Department of Transportation will relax enforcement of street cleaning, time limit and preferential parking restrictions during Rosh Hashana, Yom Kippur, Sukkot, Shemini Atzeret & Simchat Torah. More info can be found here.
Yeshiva University's Benjamin and Rose Berger Torah To-Go available here.
High Holiday Calendar
View all holiday zmanim here.
Resource Archive
Looking for more inspiration? Check out some of these resources from years past.
Leil Shira 🎶: Get in the mood for the high holidays! View our video from 2021 here with music from our High Holiday davening.
BDJ Youth Machzor: View our BDJ Youth Machzor from 2020 here.
Book by Rabbi Yoni Rosensweig on Mental Health and the High Holy Days: Halachic and Philosophical Guidance. Free for download here.
Sat, September 23 2023
8 Tishrei 5784
Today's Calendar
---
Upcoming Programs & Events
---
This week's Torah portion is

Parshat Ha'Azinu
Candle Lighting
Havdalah
Motzei Shabbat, Sep 23, 7:27pm
Shabbat Shuva
View Calendar
Zmanim
Alot Hashachar
5:28am
Earliest Tallit
5:57am
Netz (Sunrise)
6:42am
Latest Shema
9:43am
Zman Tefillah
10:44am
Chatzot (Midday)
12:46pm
Mincha Gedola
1:16pm
Mincha Ketana
4:18pm
Plag HaMincha
5:33pm
Shkiah (Sunset)
6:49pm
Havdalah
7:27pm
Tzeit Hakochavim
7:26pm
More >>
Sat, September 23 2023 8 Tishrei 5784